Methodist Church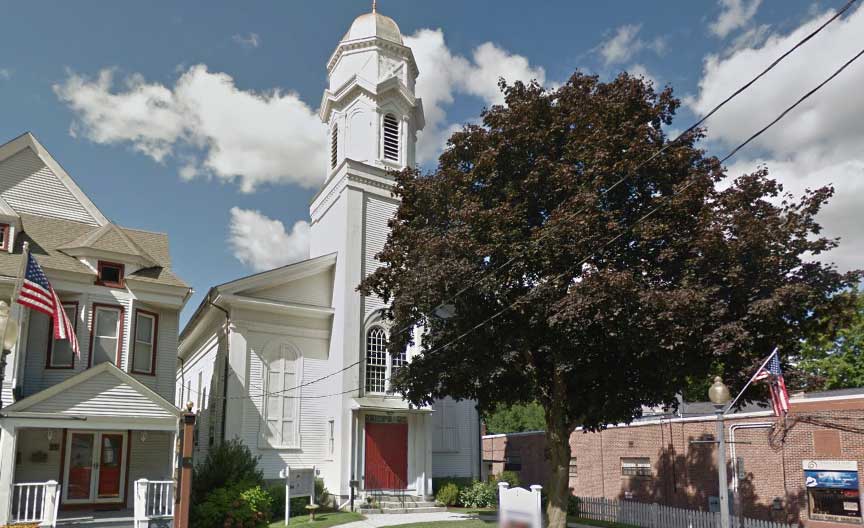 Before.....After

Built: 1861
Photo: c.1935


In the winter of 1837, being unable to attend service in Danbury, Mr. and Mrs. Horace Trowbridge, Mr. and Mrs. Herman Benedict, and Miss Laura Trowbridge met together in a private house for prayer. The number of members interested in this early movement rapidly increased, and it became necessary to find a larger space for worship. In 1847, the first Methodist Church was built farther down Center Street, toward Chestnut Street.
It was the Rev. Hart F. Pease who set in motion building this version of the church, "in the west end of the village because the trend of the population, he prophesied, would be in the direction of Danbury." The land was purchased from Truman Judd, and a building eighty-five by forty-two, with a one hundred thirty foot tall steeple was built. The building was dedicated on September 5th, 1861.
In 1884, a fire burned much of the building, but it was immediately rebuilt. In 1898, gas lamps were installed, to later be replaced with electric lights in 1911.