Putnam House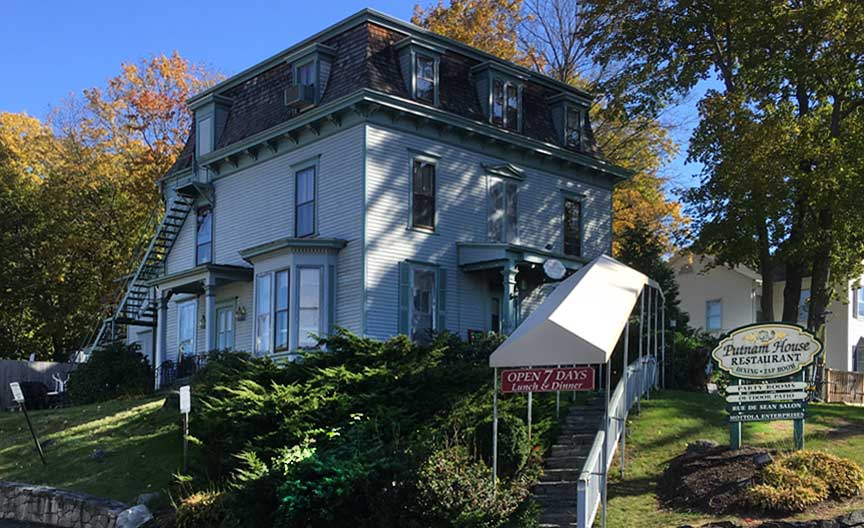 Built: 1860
Photo: c.1983


Putnam House was built in the early 1860s by the Judd Family, on land that originally belonged to Seth Seelye (whose house is now the Bethel Public Library).
For its first century the building was both a hotel and boarding house, owned by numerous individuals. In 1913, Alex P. Bidstrup was the proprietor, offering rooms at $2/day or at a discount of $8/week. A selling point was that the establishment had a telephone.
By 1917, Alexander Schall tried his hand, but by 1922, Oscar Gustavson would be running the boarding house, until he sold the building in 1955. The result was a dividing up of the space into five individual apartments.
Come 1982, it would return to being a public establishment as the first of six restaurants, one of which is seen in the image above.