Terry Lumber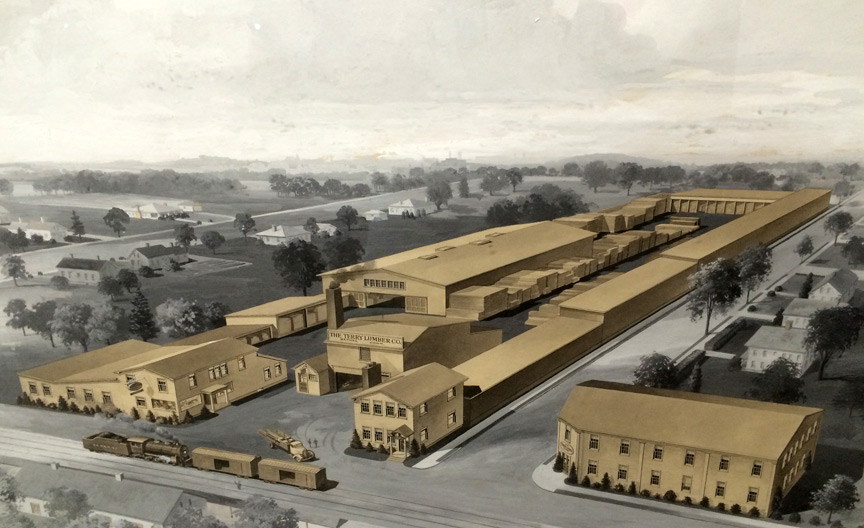 Built: 1870s
Photo: c.1950


The Terry Lumber Company began in 1905 when Isaiah F. Terry established the I.F. Terry Lumber Co. Sold in 1927, only two years later, Isaiah along with his son Herbert, founded The Terry Lumber Company which began business in 1929, just one month before the Great Depression began, moving into buildings once used as the Gilbert Brothers Planing Mill (1870s-1890s) and Ellis Woodworking (1900s).
While they never engaged in construction, they supplied contractors large and small throughout the region. The grounds contained twelve buildings that proudly serviced a fifteen mile radius with lumber, paint, and hardware.
Herbert Terry sold the business (but not the buildings) in 1958 to Alex and Arthur Szabo. They ran the business until selling it to Horace Franklin in 1965. On July 31st, 1971, the contents of the business were sold at foreclosure due to unpaid debts and the Terry Lumber name, which had been in Bethel for over sixty years, was no more.